Montana Capital Car Title Loans in San Bernardino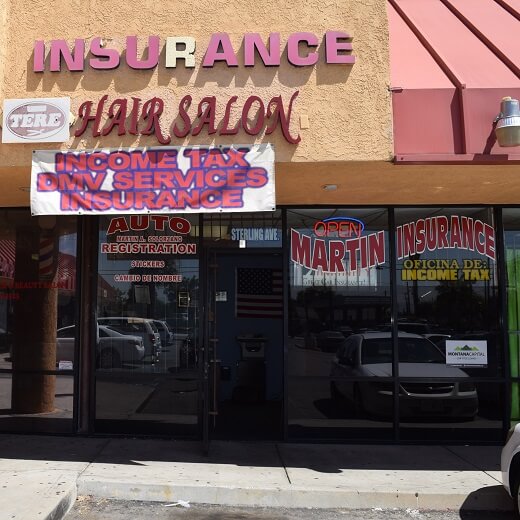 What Our Clients Say
They helped me with my money problems when I needed it. I never imagined it could be done so quickly and with no problems at all. Thanks!
Latonya Lee
09:14 02 Nov 21
I had a great experience with both my initial personal loan and now my refinancing. They reduced the monthly payments after they received a little more money. They are the best payday lenders!!!
Bryanna Memphis
16:49 28 Jun 21
Always great service. The people there are always friendly. These payday lenders quickly helped me with the loan.
mckenna stephanie
09:53 21 May 21
Great staff! Always friendly, and professional. Thank you for the amazing service and get a loan with bad credit. Great asset to the business.
eloise elizabeth
11:23 20 May 21
The staff at Montana Capital are very friendly and positive. They take the stress out of getting a loan and make sure you are absolutely satisfied with everything. I appreciate them so much.
Sade Graham
17:25 15 Mar 21
This company Montana was great to work with and helped make the loan process as stress free as possible! Any questions I had were answered very quickly as well. 5 stars!
Myah Thornton
04:59 15 Feb 21
"After talking with Montana I can honestly say title loans are a great option if you're looking for emergency cash. Montana is super professional I recommendedthem to a few people I know."
When I got my car title loan I didn't know it would be so fast! And I got to keep my bike - I wouldn't dream of giving up riding.
Tabia Newman
11:23 31 Jan 20
Getting loans isn't my favorite thing to do, but at least with Montana Capital I can do it all online. I didn't even have to go outside to apply for the money.
Steven Kimura
11:43 21 Nov 19
Brian was very big helpful for me I appreciate there services there. Very good coustmer service. Will help you throughout the ways. I recommend you give them a try. Blessings
Meoke Chanel
19:24 23 Dec 18
I'd recommend this place to my friends. Quick and friend
Hien Nguyen
19:56 28 Mar 16
This place is very on point! They work with you and are very understanding towards your needs without making you feel uncomfortable. I definitely recommend them for their fast and easy process
Shatoya McConnell
23:20 21 Jan 16
I had the most pleasant of experiences with this AMAZING company. The perfect example of going above and beyond for the client. I HIGHLY recommend Intown Title Loans for all of your loan needs. Fast, friendly and reliable service. If i could rate them higher i definitely would. Thank you all for your help!
Abraham Flores
02:26 10 Nov 15
I needed cash quick and this place was so professional and helpful, and got me what I needed within hours. I would recommend them to anyone and will definitely come back again should I be in a bind.
Jule Lawrence
01:12 06 Oct 15
They have very considerate representatives. They work with you to help you and they are honest about what everything means.
Cindy Rujipimolkit
17:49 22 Sep 15
About This Location
The Sterling Ave Montana Capital Car Title Loans in San Bernardino, Branch has been providing the residents of San Bernardino with car title loans since June 7th 2017. We rent a space inside the store of Martin Insurance. The store is located at 7576 Sterling Ave near the intersection with 9th Street. If you live in San Bernardino and in need of quick cash, call us to schedule appointment at the Sterling Ave Montana Capital Car Title Loans in San Bernardino branch. We provide all our customers with supreme customer service.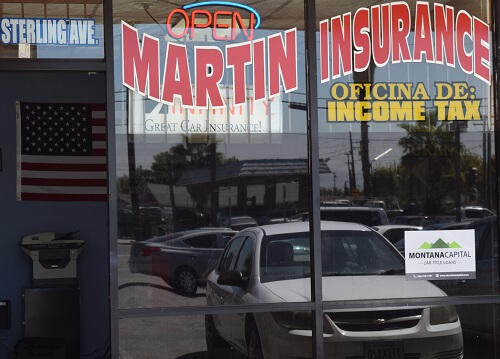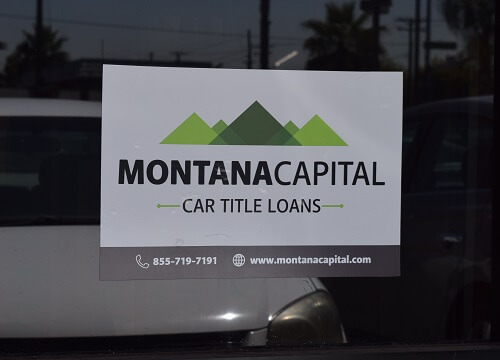 About San Bernardino
An anchor city in the Inland Empire (which is made up of the Riverside-San Bernardino metro area) San Bernardino is 81 sq miles. It is the home of several diplomatic missions and is one of the California cities that houses several consulates. Both Mexico and Guatemala have consulates in San Bernardino. The city also has the California State University, San Bernardino, which is responsible for the Coussoulis Arena. Cultural and entertainment options include ASU Fox Theatre, California Theatre, San Manuel Amphitheater and the McDonald's Museum, which is on the same land where the first McDonald's was built.
Emergency Secured Loans
Don't be embarrassed if you are in financial straits and don't have the money to cover your immediate needs. It's easy to get into that situation, and Montana Capital Car Title Loans in San Bernardino make it possible to find a solution. We don't care what you need the money for and we don't ask. But typically, our customers come to us to help them get caught up on their old bills, to cover emergency expenses or to use for living while they are between jobs. We especially love our repeat customers because they have come to depend on our confidential and reliable auto equity loan services. They even tell their friends in San Bernardino about our online title loan services.
Why Car Title Loans
Car title loans are a fantastic way to get extra cash because they are fully confidential. Compared to going to a bank for a loan, they can be much faster, there is less red tape and there are usually fewer forms to fill in. Besides that, you don't have to drive anywhere to apply for online car title loans and you don't need to wait in long lines. Everything can be done from your house by opening your computer and completing a car title loan in San Bernardino application. If you're expecting to fill in pages of questions, you'll be surprised. It really is very convenient to fill in the application and send it to us. You also have the option of coming into our office to fill out the request. Other than your name, the main thing you need to tell us is what kind of car you have. The amount of money we can loan you depends on how much your car is worth and your ability to pay the loan back. Call us now for more information regarding our pink slip loan options.
Near Locations