Montana Capital Car Title Loans in San Bernardino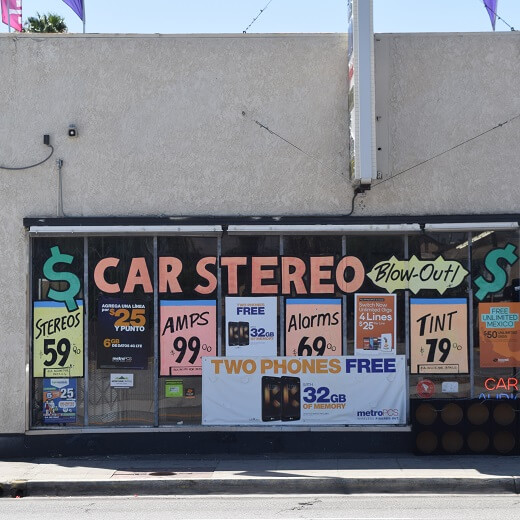 What Our Clients Say
It was very quick, had no problems, was responsive, and had very easy bad credit refinancing. I very much appreciate your help.
Omar Merrell
11:04 21 Oct 21
With the help of the team I was able to resolve all my doubts regarding my small personal loans for bad credit. They changed my understanding of the process and also helped me with the paperwork, which gave me peace of mind. 👍👍
lauren josephine
06:01 03 Jun 21
Very helpful and responded quickly to all questions and concerns we had throughout the process. Trust Car Title Loans are awesome place to get a loan with.
alberto dean
20:22 26 May 21
This pandemic took its toll on our finances so we looked for a quick solution that will get us money fast. Variety MCCT Loans were so helpful with finding that and they were really nice. Very professional company.
francisco griffith
20:20 26 May 21
Needed a large loan that would let me pay back monthly and Montana Capital were able to assist me with it! It was just way better than handling my bank who were so rude and unkind...
Clayton Snow
08:27 15 Mar 21
When I am worried and stressed over money problems,  I can't sleep at all. I pace from one end of the house to the other. Then I found out about something better than that. I can apply for quick cash from Montana Capital Car Title Loans in the night. Then I can relax and go back to sleep.
Stephen Dyer
11:48 26 Dec 19
Albert Noone
23:04 26 Sep 19
Michele Kelly
16:19 26 Sep 19
Dangie Loco
22:55 25 Sep 19
Im on my second loan with them and I've never had an issue and they are very willing to help. There's one gentleman named Daniel who's always so helpful and does anything he can to make you happy. Thank Daniel
Joe The Barber
18:17 26 Mar 18
I loved Daniel's service from Montana Capital. He was very fast, very kind, he really gave me his service.
FABIOLA CAMACHO
16:15 26 Mar 18
About This Location
DC Audio provides GPS installation and removal services for Montana Capital Car Title Loans customers. The store is located at 397 W Base Line St # B, REPLACE. If you live in San Bernardino and in need of installation or removal of GPS device, stop by DC Audio that works with Montana Capital Car Title Loans in San Bernardino. DC Audio provides our clients with unmatched customer service. Montana Capital Car Title Loans does not issue loans at this location.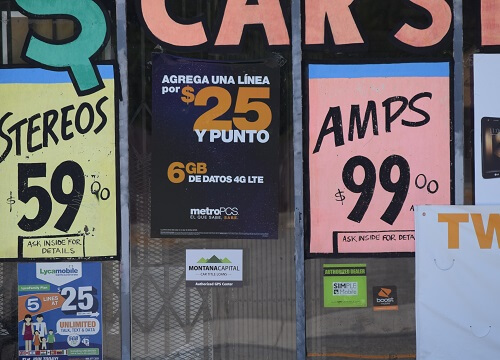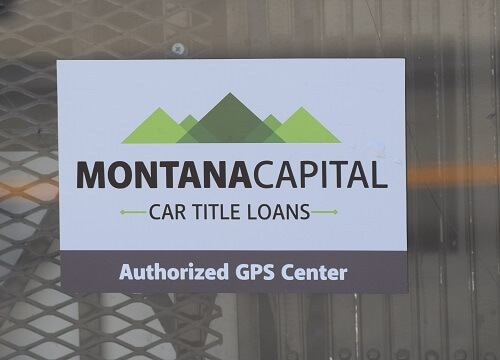 About San Bernardino
San Bernardino sits in the heart of the area known as the Inland Empire. In San Bernardino you can hike in the San Bernardino Mountains and the San Bernardino National Forest. You can visit the world famous Arrowhead Springs as well as the many creeks that feed into the Santa Ana River, which serves as the city's border to the south. Speaking of water, underground aquifers supply an abundance of water to the city and surrounding areas. In fact the valuable natural resource is so plentiful that the city is able to sell surplus water to neighboring agencies where drought conditions can sometimes occur.
Keeping Your Head Above Water
Having so much water is great, but what good does it do if you're sinking in debt and don't know how to get out? If you're getting behind on your payments, can't make necessary purchases and don't know where to turn, try contacting Montana Capital Car Title Loans in San Bernardino. If you own a car and have the ability to repay the loan, then you might be eligible for a quick loan of anywhere from $2,600. Read on to see how this works.
Cash for Car Owners
Here's what you do if you own a car and your name is on the title. Fill in the form at the bottom of this page and submit it to us. It's an online form, so anytime you send is fine. When we get it at Montana Capital Car Title Loans in San Bernardino, we will check the details of your car. If it has enough value, we might be able to use that value as security for a car title loan. There are three criteria we will look for: the value of your car, your ability to pay a loan and if you meet our credit requirements. If you meet those three specifications, we will contact you to get more information so we can pre-approve you for a car title loan.
Bad Credit Applicants
Even if you have a bad credit rating, that should not keep you from sending your details to Montana Capital Car Title Loans in San Bernardino. If you meet the criteria for being preapproved for a car title loan, then you can still get the quick cash you need. Contact us today for more details about how you can get quick cash – you might be pleasantly surprised!
Keep your car and get cash in your account with Montana Capital Car Title Loans in San Bernardino!
Near Locations