Montana Capital Car Title Loans in Orange
About This Location
The N. State College Blvd. Montana Capital Car Title Loans in Orange by Appointment Only Branch has been providing the residents of Orange with car title loans since June 7th 2017. We rent by the hour space at Davinci Virtual Office Solution. The store is located at 500 N. State College Blvd. Suite 1100 near the intersection with E Orangewood Avenue. If you live in Orange and in need of quick cash, stop by the N. State College Blvd. Montana Capital Car Title Loans in Orange by Appointment Only Branch. We are providing all our customers with unsurpassed customer service.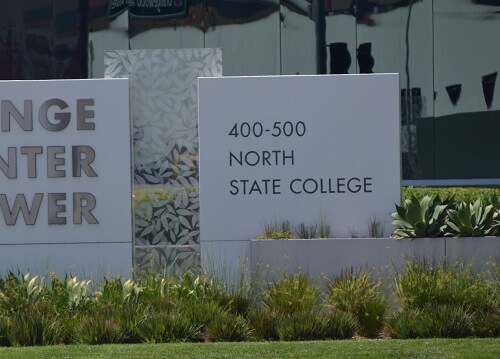 About Orange
Orange CA is about 3 miles away from Santa Ana, CA. It was incorporated in 1888 and was the only city located in Orange County that was built around a central plaza. Because of this, it was given the nickname of Plaza City. When the country's 2nd transcontinental rail line entered Orange County, Orange was the first developed city to be traveled by the California Southern Railroad. Its old town, which was built before 1920, still exists. While other neighboring cities in California tore down the old districts to build new housing, Orange made the decision to preserve its old housing.
Cover Your Bills with Auto Equity Loans
It can be hard to make ends meet if you're between jobs or you run into emergency situations where you just don't have enough money. No need to worry if you own a car though. At Montana Capital Car Title Loans in Orange, a car might be able to get you an emergency auto title loan.
The good part is that you don't even need to give up your car to get secured loans with us! By just adding us as lien holders, we can consider you for a loan based on our credit criteria, your car's value and your ability to repay the loan. Anyone can apply (even those with bad credit) and see if they qualify for a loan. So if you have bad credit, don't let that stop you from applying for car title loans in Orange. Our minimum loan amount is $2,600 and you can use it for any purpose. Apply now for pink slip loans with Montana Capital Car Title Loans.
Car Title Loans
Even if you've had bad credit there is no reason you can't apply to Montana Capital Car Title Loans Orange for a loan. When you apply for an online auto title loan, what's important is the equity you have in a car that you own and your ability to repay the loan. That will be the security for your car loan. Go ahead and apply. Everything you need is online, so you can send in the application from home.
Once you've submitted it, we'll contact you with our decision on your application. You will hear from one of our team members during our office hours. If your request for a personal loan is approved, we will process your cash as fast as possible. We have a qualified team to help you through each step and make it convenient for you to get a title loan from Orange Car Title Loans.
Nearest Locations