Montana Capital Car Title Loans in Corona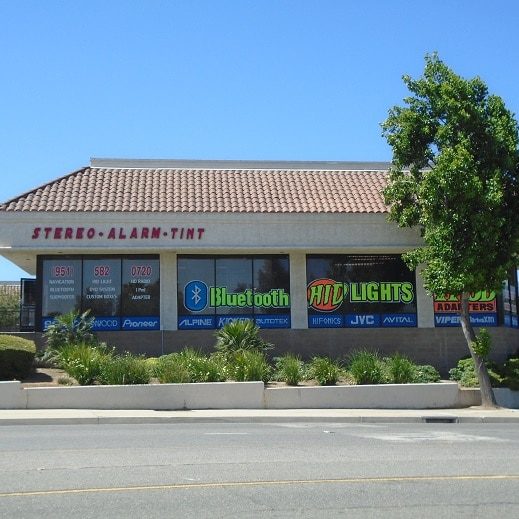 What Our Clients Say
My experience with this company was awesome. Would definitely recommend it to anyone in need of a secured loan. It was all very simple and hassle free.
Mickey Whittaker
11:06 13 Oct 21
Available quick payday loans. Approved in a day. Great service.Highly Recommended For loan seekers !!!
Lainey Simpson
12:27 29 Jun 21
I was glad to be able to get some of the process done online since I didn't want to lose any work. Everything went as well as I could have wished, no issues with the application or getting the money...
Ulrik Rosenberg
19:28 03 Jun 21
My sister wanted to buy a new car, so I guided her to take a truck title loans from this lender. She connected easily and directly to the lender. The loan procedure was so easy and simple to understand. Less interest amount and easy to avail.✌✌
Sophia Torress
06:34 03 Jun 21
Montana Capital Car Title Loans are thorough, professional, and walked us through each phase of the process. The staff goes above and beyond with the service and preparation! We have used them 4 times over the years.
James Deyoung
02:18 29 May 21
There are very few good places for a loan around Hammond so I'm glad Montana Capital Car Title Loans are here to help! They were able to get me exactly what I needed. Thanks guys!
Bright Laci
10:46 26 May 21
I was impressed with their expertise in getting people car title loan without many annoying requirements or putting customers through trouble for it. Top notch service right here!
Mila Jesse
22:17 10 Mar 21
The online title loan process, while very detailed, was explained well. What really helped was that everything is on the website and you just follow the instructions online.
sarjio ramos
13:06 11 Feb 21
I didn't think Montana Capital Car Title Loans was a real thing but I'm so happy it is because it saved me financially! It's done in the same way as car loans. I was very happy with this company.
Donald Colbert
06:16 20 Dec 20
When my ex walked out the door and left me holding the bag, I knew I was stuck. We had just moved to town so I didn't even know my neighbors yet. I didn't have a bank account or credit but I did have my own car that was paid for. I used it to get a car title loan and boy did that save my skin! I used the money to get back on my feet.
Maiden W Reda
06:03 12 Feb 20
OMG! Let me tell you about Mr. Jonathan. I was apprehensive about getting a title loan I was convinced it would be a long drawn out process that I didn't want to deal with. But Jonathan made it so simple I wouldn't believe it so I went in with an attitude of defeat. Well, that immediately changed once I got to the location! Everything went exactly as Jonathan said, simple. I was in and out with cash in hand within the hour!!!Thank you Jonathan & Team you guys helped me tremendously. Be Blessed!
Jewel Hundley-Clark
01:59 15 Feb 19
Quick responses and were able to explain everything to me easily so that I could understand. Would definitely use them again
Katelyn McManus
19:43 22 Jan 18
Edurado was great! Very helpful.
Heather Massie
02:25 06 May 17
About This Location
Sound Accent provides GPS installation and removal services for Montana Capital Car Title Loans customers. The store is located at 110 N Washburn Circle, Suite A, between W Grand Blvd and Riverside Freeway. If you live in Corona and in need of installation or removal of GPS device, stop by Sound Accent that works with Montana Capital Car Title Loans in Corona. Sound Accent provides our clients with unmatched customer service. Montana Capital Car Title Loans does not issue loans at this location.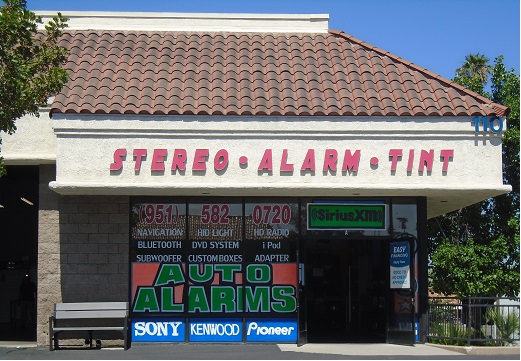 About Corona
Southern CA underwent a boom in citrus growth in the late 1800s, and that's when Corona was founded. Originally called South Riverside, it used to be referred to as the "Lemon Capital of the World." In these days, Corona is famous for the celebrities that make their home in the upscale areas of the city. No longer the lemon capital, Corona is now called the "Gateway to the Inland Empire." In the past few decades, the area has gone from being filled with ranches, dairy farms and citrus orchards to a developed suburb of Los Angeles.
Secured Auto Title Loans
Did you know that you can get a fast auto title loan when you need it, without giving up your car? Auto title loans are secured loans which use your car as a collateral. The loan amount is based on our credit criteria which include the value of your vehicle and your ability to pay back the loan. The minimum loan amount offered by Montana Capital Car Title Loans is $2,600. Auto title loans are a convenient way to get a cash loan whenever you need a boost in your bank account. You can use the loan for any purpose you wish. When taking a title loan, you will keep driving your car, while repaying the loan. We have a welcoming service team that will help you to get through the application and approval process for the loan.
Contact Us Today
To find out if you fit the criteria for Montana Capital Car Title Loans in Corona, simply fill in the contact form below. Complete the information with your personal details and with the details of a car that you own. After one of our loan clerks review your request and evaluate your car, you will be contacted if you are eligible for a car title loan. If your application is accepted, we will put the name of Montana Capital Car Title Loans on your car title as a lien holder. You can pay back the auto title loan in convenient monthly payments. When you finish making all of the loan payments according to the signed contract, we will issue you a clean car title.
Go ahead and send us your details today – we look forward to helping you through the application process!
Near Locations