The short answer is Yes. The longer answer is that while having no credit score prevents you from getting approved for a loan at your bank, other lenders, such as title loan lenders, can overlook that and give you the money you're looking for.
Having a bad credit score, or even no credit score at all, is not a preferred mode by anyone. A perfect world would have perfect credit scores for all. But the economy has its ups and downs, with the latter leaving many households with unpaid debts. Consequently, their credit score takes a hit, which in turn affects the ability to get some cash in advance to pay the bills. This vicious cycle of debt can be very discouraging. But there's no need to despair – you can still get approved for a loan by some lenders. Here's what you need to know on to how to get a loan with no credit.
Getting a loan with no credit – how is that possible?
Getting a no credit or bad credit loan is possible thanks to the large variety of lenders out there. Loans which are received not through a traditional bank are sometimes referred to as alternative loan options. They include payday loans, installment loans and title loans. Some of them offer secured loans, while others give out unsecured loans. Each type has its pros and cons.
What's the difference between secured and unsecured loans?
Unsecured loans are the types of loan which do not use any asset as collateral. These include credit cards (yes, using a credit card is a sort of a loan: you buy something by "borrowing" the money from the credit card company), students loan and other providers of personal and online loans which do not ask for collateral. These "free of collateral" loans often come with a heavy price: credit checks are common which can hurt your score quickly. That is quite understandable when considering that the lender takes a bigger risk, and that some borrowers can't pay off their loan.
Secured loans, on the other hand, are loans in which the borrower uses an asset he owns as collateral. These assets include homes, cars, or even checks. Title loans use the car title as collateral. The lender relies on the value of the car to determine the possible loan amount. The applicant's ability to repay the loan also plays a rule in determining the loan approval.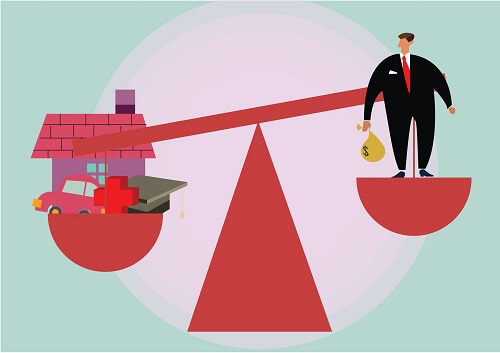 Does the car title loan process involve a credit check?
Some title loan lenders run what is called a "soft inquiry", which you can also get from several online sites. This type of credit check doesn't have a negative impact on your credit score. A "Hard inquiry", on the other, can impact your credit score and worsen the situation.
Will the car title loan effect my credit score?
It all depends on the lender's report policy; if the lender reports repayments made on time to the credit bureaus, your credit score could improve over time. If the lender does not report to the credit bureaus, the title loan will not affect your credit score.
What to look for when applying for a no credit loan
There are plenty of lenders who claim to offer bad credit loans or no credit loans. Most are trustworthy but some lenders will make you sorry you approached them. There are a few things to check before applying for a no credit loan:
Repayment plan. Make sure the repayment schedule fits your budget. A lender who makes sure you get a repayment plan costumed to your income and needs is a lender to trust.
Credit check. As mentioned above, look for a lender who only runs a soft inquiry.
Multiple locations. Dealing with a known brand which serves customers in various cities and locations usually means it's a lender you can trust. Also, there's a higher chance to get better rates, even if you have a bad credit score.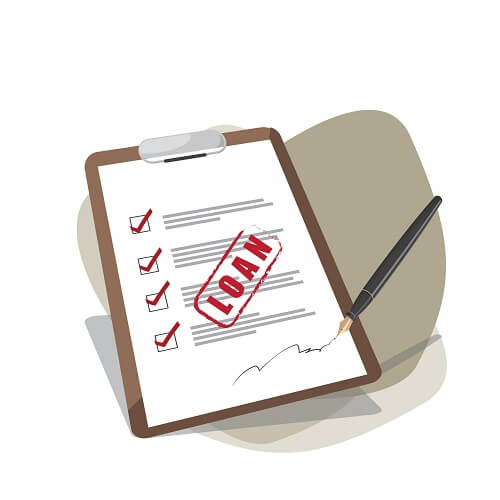 Why choose Montana Capital Car Title Loans
Montana Capital Car Title Loans has been providing car title loans for the people of California since 2007. Our agents are attentive and experienced. With many branches and service locations across California, you can be sure to find a location near you that will help you get the loan you need, even with bad credit. Call us now at 1-888-700-8900.