Montana Capital Car Title Loans in Hesperia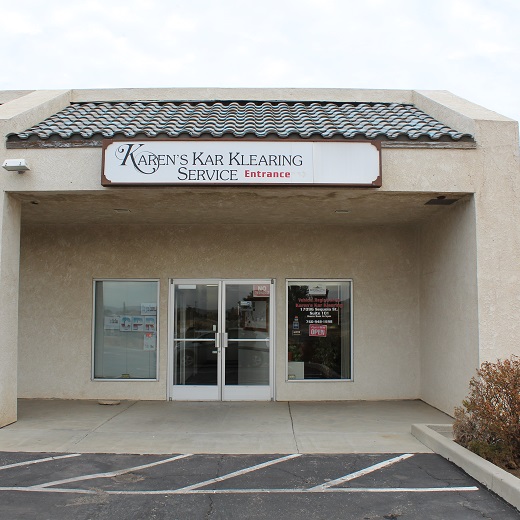 What Our Clients Say
I'm glad I found Montana Capital Car Title Loans. Their team was extremely helpful and passed the loan process quickly and easily.
Stephen Taylor
13:39 28 Sep 21
I felt so taken care of working with Montana CCT Loans. They were honest and direct about the whole process and got it completed for me really fast. Thank You!!
melda lagas
16:25 22 Jun 21
They are so magnificent. They got me the online loans instant and expertly. They have consistently been so exceptionally kind too and furthermore were understanding my situation. 👍
Karson Pearson
19:50 05 Jun 21
He was really nice and helpful throughout the loan approval process. I will no doubt come back to him again in the future. 👍
Hamilton Greene
19:39 05 Jun 21
They worked really hard for us. The administrations of title loans without seeing car. However they remained helpful until the finish of the entire interaction.👍
L. Vasquez Lloyd
15:01 21 May 21
I was extremely grateful to them for assisting me in obtaining a car title loan. They've been extremely helpful, and they've made it seem so easy.
Keith hartwell
12:02 19 May 21
Thank you for taking care of everything in such a timely fashion. This money is such a godsend and I am thankful for Montana Capital for making it happen for me.
James Smith
10:23 11 Mar 21
This is the 2nd title loan I've gotten with this company's help and I can't imagine ever getting another loan with the help of a different lender. You've got a customer for life!
Ginger A. Noriega
21:32 12 Feb 21
I was turned away from multiple lenders but Montana Capital Car Title Loans helped me straight away. Everything was handled professionally and with great car.
Edward Mitchell
06:07 14 Oct 20
yolanda vasquez
21:19 19 Oct 19
Jose Caudillo
21:03 16 Apr 18
About This Location
Karen's Kar Klearing Services provides registration services for Montana Capital Car Title Loans customers. The store is located at 17096 Sequoia Ave #101, near the intersection with A Ave. If you live in Hesperia and in need of registration services, stop by Karen's Kar Klearing Services that works with Montana Capital Car Title Loans in Hesperia. Karen's Kar Klearing Services provides our clients with unmatched customer service. Montana Capital Car Title Loans does not issue loans at this location.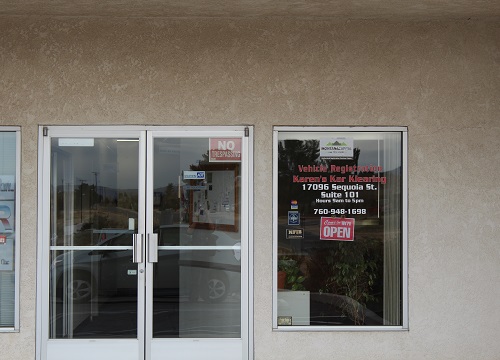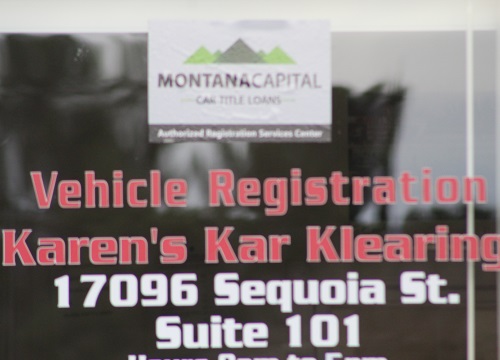 Hesperia, California - Downtime Activities
Hesperia's location is considered to be in the Mojave Desert, or the High Desert. The land is lush with native flora, with the typical California desert vegetation of joshua trees, junipers and sagebrush. The city isn't considered to be large, but there are lots of things to keep the residents occupied. Many of the town's activities, such as camping, fishing, day camps, junior league sports and Hesperia Day events, are held at the Hesperia Lake Park. Not to far away from that is the Radio Control Model Aircraft Park, where its members go to watch and to fly their radio controlled miniature aircraft. It also has a golf course, which used to be a PGA Golf Tour spot back in the 1950s and '60s.
Lack of Cash in Hesperia
It's true that there's always something to do in Hesperia, but many of the activities require cash. If you don't have any spare cash to spend on events, chances are you're running low on money to pay your bills too. Once you've run out of cash, you can begin slipping into debt that can be hard to get out of. If you need a quick cash loan to keep you going and to get your bills caught up or paid off, consider how a car title loan can help you. At
Montana Capital Car Title Loans in Hesperia, we welcome all car owners to send in an application for financial help.
Use Your Car for Cash
Auto title loans use the value you have built up in your car to secure some fast cash for you. Of course, the amount depends on the type of car you own and your ability to repay the loan, but our minimum loans are $2,600. Think how you could use that much money to put you back on your feet again! To find out how it works, send us an online car title loans application at Montana Capital Car Title Loans in Hesperia. After we get it, we'll be able to evaluate your car and let you know how it works.
Qualifying Factors
Most importantly, the car you own must have enough value to use as security. Besides that, you'll also need to meet our credit specs and be able to pay back the loan. Contact us at Montana Capital Car Title Loans in Hesperia today!
Ask for your cash!
Near Locations