Pros and cons of renting furniture for your LA apartment
When you're setting up your new apartment (or an old apartment after the roommate with all the furniture moves out), a big consideration is a furniture. You want something that suits you—a style that makes you happy when you walk in the door, couches and chairs that are comfortable, and enough seating for the times when you have company. With some idea of what you're looking for in your mind, you might go online or out to a furniture store, and that's when you can get hit with a case of sticker shock: furniture can get really expensive, quickly.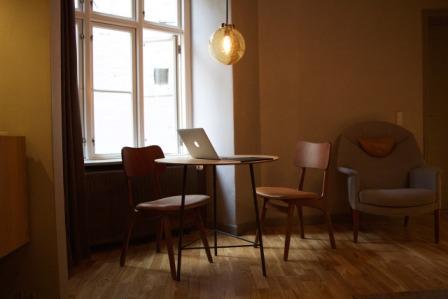 Are you considering renting furniture? Before you do, let's take a look at the pros and cons.
Pros
It's easy. Furniture rental companies typically offer packages—everything you need for a living room, TV room, etc. You don't have to worry about choosing a bunch of pieces that work together, because that is done for you. The furniture is delivered and set up all at once, and you are set.
It's great for short-term stays. If you are in LA for one semester of school or a few months on business, it might work out to be less expensive to rent than to buy. For example, if you rent an $800 dining table for $100 per month for three months, you've spent $300 rather than $800. Of course, at the end of the rental term, you'll have nothing to show for the $300 spent on renting (well, maybe some really nice photos on Instagram of all the dinners you enjoyed on it). When it's time to move, someone comes and picks up the table, and you won't have to put it in storage, ship it or find a buyer.
You can get nice now furniture now, even if you don't have the money to buy it. If you need that dining room table, because you're planning on entertaining a lot or you do your best work at the dinner table, you might not want to settle for a second-hand table or (horrors!) a card table from a chain store. In this case, you can rent for the short term (until you've saved the money to buy what you really want), or you can rent to own, making payments toward the table while it's already in your place.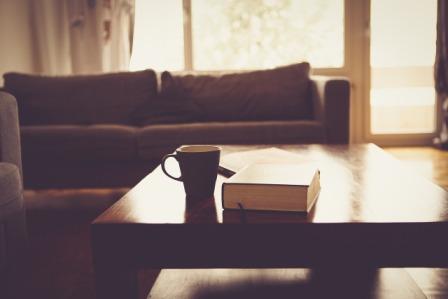 Cons
The months add up, and so do the fees. You may say to yourself, "I'll have plenty of time to find something in the next three months," and, as you're signing the dotted line for a three-month rental, feel certain that you are renting for 90 days, period. Then you get busy with work or school or family (or all three), and that 90-window shuts. So you add another three months. And then, when it's time to return the rental furniture, there may be additional fees—for wear and tear or damages—that you hadn't anticipated. If, on the other hand, you're renting to own, sit down and figure out how much more you are paying than if you were to charge the furniture on a credit card; chances are, even if you have a high-interest rate, you'll pay less using a credit card to purchase furniture than you would on a rent-to-own plan.
Your choices are limited. Even the nicest collection offered by a rental company was curated by someone else. You will be limited not only by the rental company's tastes but also by what the company has in stock when you rent.
* * *
If you do decide to rent, here are three companies to check out in Los Angeles:
Our suggestion? Give yourself some time to shop around before you rent or buy. Even one weekend on Craigslist will be enough to give you a sense of what's out there in terms of furniture for sale (by owners and shops), the price of vintage pieces and—the most exciting section—what's available for free. If you start at free or very low-cost, you can always bring it home, try it out for a few weeks, and see if a piece of furniture works in your space.