It's hard to believe, but eBay has been around for 20 years. When it first launched (from the founder's living room), it must have seemed far-fetched: list your item online, accept auction-style bids on it, collect the money from the highest bidder, and then ship your item to its new owner. In the early days, listing on eBay was cumbersome and collecting payments sometimes meant waiting for personal checks to arrive in the mail and clear at the bank. A seller had to stand in line at the post office to ship items. Have things ever changed!
It's not too late to join
Today, selling on eBay is practically seamless. It's so easy that you can do it from your phone. Payments are electronic, you can print postage at home, and the marketplace of buyers is bigger than ever. While there are some eBay sellers who have been around for years, it's not too late to join "the world's online marketplace."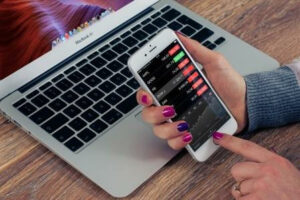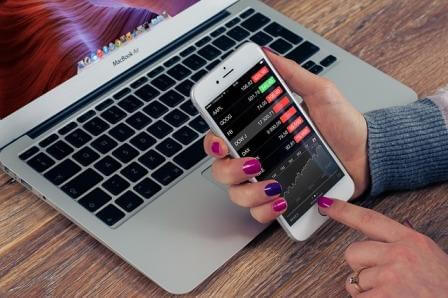 If you've thought about selling but didn't know exactly how to get started, there are a couple of routes you can take: sell on your own or work with a valet. If you decide to sell on your own, eBay will walk you through the process. The beginning seller's guide is thorough and easy to follow. A few helpful hints to keep in mind:
Research what you're selling with an eBay search. It's not enough to know what other sellers are asking (in terms of price); use the "Show only sold listings" feature to see what similar items actually sold for;
Add as much description to your items as possible—really engage the potential buyer by describing the item's features and benefits; and
Use a lot of photographs, because when it comes to selling online, a picture really is worth a thousand words.
Watch the bids go up
Tracking your items during the listing can be a lot of fun… watching the bids go up, up, up is exciting! However, not all bids climb so be sure to start the bidding at a price you'll accept, because a sale on eBay is legally binding. If your item doesn't sell the first time, don't be discouraged. You can relist an item until it sells.
Can't decide what to sell? With 11 millions searches per hour on eBay, the short answer is: just about anything. The first item ever sold on eBay was a broken laser pointer. Twenty years later, tech is still a hot, especially brand names like Apple and Samsung. Other top-selling items are designer clothes and shoes, watches (new and vintage), and the perennial favorite, Legos.
Too busy? Let eBay handle the selling
If you'd prefer to let an expert handle the selling for you, then eBay's valet program might be a good fit. You can drop off items at select FedEx locations throughout Los Angeles—up to 15 items at a time—and let the pros take care of the rest. If your item sells, you'll get 60% to 80%, depending on the final sale price. For example, if you have a designer handbag that you're not using, and it's in good shape, you can bring it to a local FedEx and an eBay valet will research its value, take photographs, write the listing, monitor the auction and ship the item. If it sells for more than $200, you'll earn 80% of the final selling price. On the other hand, if it sells for less than $50, you'll get only 60%. Remember, though: as long as it's sitting in your closet, you're not making any money on it at all.
Whether you sell on your own or enlist a valet, there's money to be made on eBay. Why not take a look in your closet, around the house and in the garage to see what you might be able to list, and start enjoying some extra cash?