Montana Capital Car Title Loans in Reseda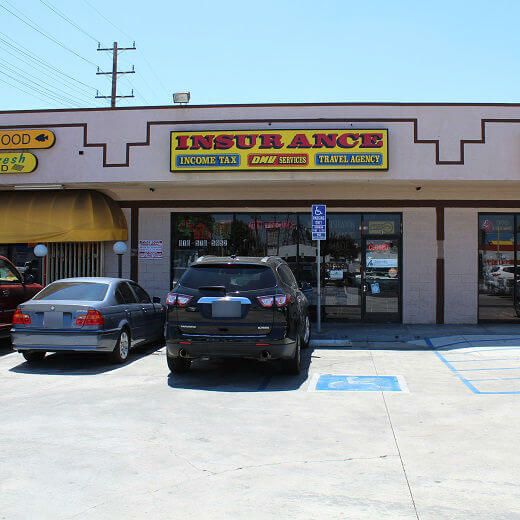 What Our Clients Say
The guys at Montana could have just gotten me approved for a payday advance loans and put my paperwork through like so many other lender. Instead they taught me a lot about how to structure my finances to put myself in the best position to so I won't need a loan again. 5 star VIP service.
Houston Ryker
07:54 08 Jun 21
I wanted a loan for myself and applied for payday advance loans. Great place to get a loan. They are fantastic to deal with. With out a doubt, the best lender anywhere.
Santiago Cory
09:13 05 Jun 21
Montana Capita has assisted us multiple times in the past. Always so helpful, professional, and they keep us well informed. The most pleasant loan experiences we have had, has been with Montana. Thank you.
Jake Stamps
07:43 10 Feb 21
What happens when I have no money but have urgent expenses or bills to pay for? I send in an application for auto title loans. That's how I get fast money without a bunch or questions or red tape.
Warren Lyman
11:50 21 Nov 19
Daniel, Great job. Tell your Supervisor that I said for you to take the rest of the day off, With Pay!, be cause of the great service and attitude you gave. I'm sure She or He will agree.
Gordon Harris
04:51 27 Nov 18
Brightstar is a good place for a quick loan...I have used them twice and will recommend them to anyone.
martin euan
20:29 21 Nov 15
Elena was very professional & helpful. Explained everything clearly and detailed. I was satisfied with the service. Will defenetly recommend to my family, friends & others. Will be coming back if ever in need of fast cash.
Julian Gastelum
06:30 16 Jul 15
Rosie was very helpful and understanding throughout the whole process. Everything was explained thoroughly.
The service I had was second to none and I don't mind saying the same to anyone who asks me. All extremely worthwhile and well done.
Darren Trenier
19:13 25 Nov 14
Never having made a title loan before, I was amazed at how easy Rosio made the experience. If you follow the instructions and have all of your paperwork, this is a 30 min transaction. I am very pleased with the service and the personnel at the company.
carnell rodgers
21:07 23 Oct 14
About This Location
The Reseda Blvd. Montana Capital Car Title Loans in Reseda Branch has been providing the residents of Reseda with car title loans since June 7th 2017. We rent a space inside the store of Anek Insurance Services. The store is located at 7455 Reseda Blvd. Suite B near the intersection with Cohasset Street. If you live in Reseda and in need of quick cash, stop by the Reseda Blvd. Montana Capital Car Title Loans in Reseda Branch. We are providing all our customers with unsurpassed customer service.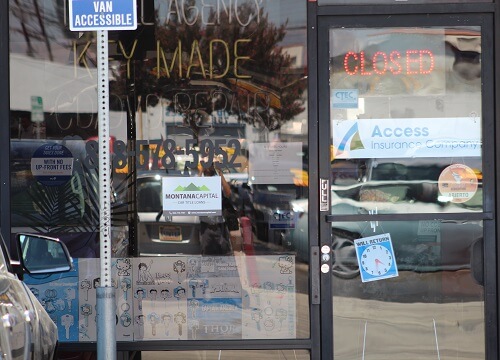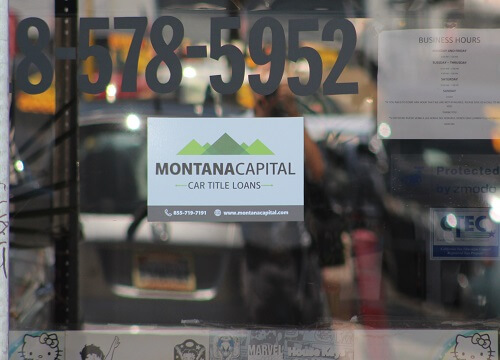 About Reseda
Reseda CA, founded in 1912, was a city engaging in agriculture. The landscape of the city changed after being the victim of earthquakes two times. On February 9, 1971 the first quake hit. This was the San Fernando Earthquake, also referred to as the Sylmar Earthquake.
The strength of the earthquake was 6.5 on the richter scale. At 4:31 am on the morning of January 17 1994, the Northridge Earthquake struck, measuring 6.7 in magnitude. In modern times, this is the only large earthquake that has originated exactly underneath a major city in the US. It was also the earthquake that caused the most damage since the San Francisco Earthquake in 1906.
Car Title Loans
Having an imperfect credit score can be quite a headache when applying for secured loans. But that's not case when you apply for a car title loan in Reseda. We don't rely only on your credit history, so you can easily apply even if your credit score is far from being perfect. All you should have to do is to apply for an auto title loans are to fill in your vehicle's details in the form on this page, or you can give us a call and a member of our auto equity loans team will give you all the information you'll need.
Do I Need Good Credit to Apply for A Loan?
No, your loan can be approved today, regardless of credit history. Of course, besides your car's value, your ability to repay the loan will be confirmed. We understand that people face troubles from time to time, and we're here to help. Speak with your loan agent for more details.
What Is an Auto Title Loan?
An Auto title loan is a personal loan that is based on the value of your vehicle and is secured by your vehicle as collateral. The lender, Montana Capital Car Title Loans in our case, is put on the vehicle's title as the lien holder. The customer remains on the title as the registered owner. The customer will get to keep driving the vehicle while having the title loan, just like one would when making payments on a regular financed car purchase.
Can You Transfer the Title Into My Name?
We can definitely help you with registering your car and receiving an up-to-date registration. Call us and our agents will walk you through this process.
Applying Online
Applying for a car title loan can be done on the internet, so you don't need to leave your home. Fill in the online application and send it into Montana Capital Car Title Loans in Reseda. Complete the form at any time that it's convenient for you. So that means if you're up at night and unable to sleep worrying about your financial situation, you can go to your computer and fill out an application for a car title loan in Reseda.
Go back to sleep knowing that you've done what you can to get help with an online title loan. We will go over your application during office hours and determine your ability to pay the back the loan. If approved, we will contact you so that we can continue the application process. We will do all of this as quickly as possible so you can get back to work with money in your account. Call us now to find out more about our pink slip loans programs.
Secured Title Loans
Loans secured by something of value are typically less risk for the loan company. By adding a GPS to your vehicle, we help to secure our asset, which can put the loan in more favorable terms for the borrower. Apply for your auto car title loan at Montana Capital Car Title Loans in Reseda – you won't be sorry!
Near Locations