Montana Capital Car Title Loans in Maywood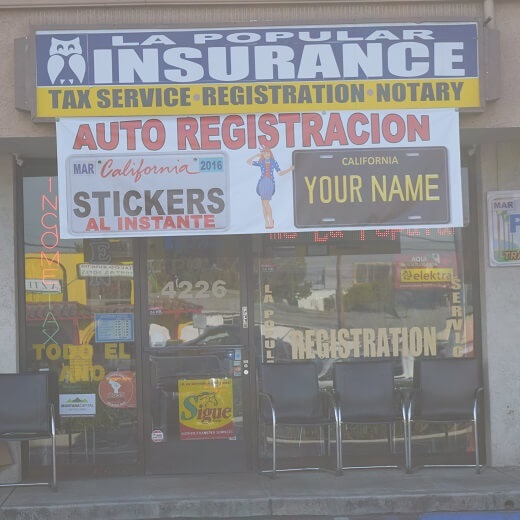 What Our Clients Say
The level of service you receive here is exceptional. They are so ethical and credible that I was able to get a cash loans for bad credit from them. Thank you!
Kevin Tapia
07:14 19 Oct 21
They have a great customer service rep who helped me to get fast payday loans online. Always recommended this company.
elaina paige
10:54 21 May 21
The team was very helpful and did a lot for me they were to the point and told me what I needed to get approved monthly installment loans for bad credit. I really appreciate that.
brynlee kayla
07:42 21 May 21
Just finished the process for my first ever loan and I couldn't have done it without Montana CTL. Thank you for all your help!!
Tabia Newman
06:58 04 Mar 21
I am very grateful and satisfied with my experience and would definitely recommend Montana Capital in Maywood's wonderful team to other people.
Harold Young
05:38 08 Feb 21
Good customer service, reasonable interest rates, and I get to keep my car. This is the lender to use in Maywood.
Sophia Oaklynn
11:04 02 Sep 20
Good customer service, reasonable interest rates, and I get to keep my car. This is the lender to use in Maywood
Frances Waters
07:04 04 Aug 20
It's not the first time I got auto title loans and it probably won't be the last. They're the quickest way I know to get fast cash.
Justin Gonzalez
07:23 19 Feb 20
Kiel at Montana Capital is the best I recommend you talk to him. Thanks Kiel!
Dakota Porter
02:20 29 Jun 19
I just want to say Kiel from Montana Capital was truly helpful and answered all my questions.
Royce Smith
20:31 26 Jun 19
Kiel is a blessing in disguise, so helpful every time I talk him. A true blessing to have at your company.
Excelente customer service, very friendly and educated! Great, great, great service!
Kyle was very professional and helpful
Angel Rodela
19:59 06 Jun 19
Kiel from Montana Capital is very helpful andanswered all my questions and understand my loan and was very friendly!I would like to continue business with the company because of him
Jeni Garcia
19:45 04 Jun 19
Kiel from Montana Capital is very helpful and a pleasure to speak with he helped me with all my questions regarding my loan.
Rebecca Aguilera
19:40 04 Jun 19
Lili Jacquez
14:30 18 Mar 18
Excellent service Kiara has great service and great customer service
About This Location
LA Popular Registration Services provides registration services for Montana Capital Car Title Loans customers. The store is located at 4226 Slauson Ave, near the intersection with Fishburn Ave. If you live in Maywood and in need of registration services, stop by LA Popular Registration Services that works with Montana Capital Car Title Loans in Maywood. LA Popular Registration Services provides our clients with unmatched customer service. Montana Capital Car Title Loans does not issue loans at this location.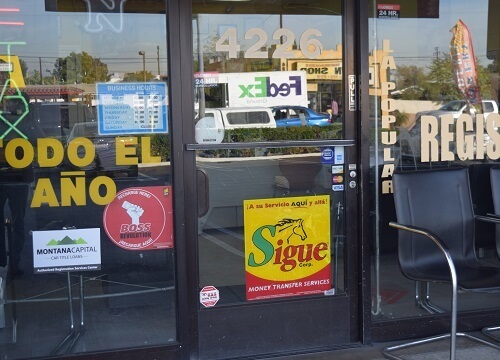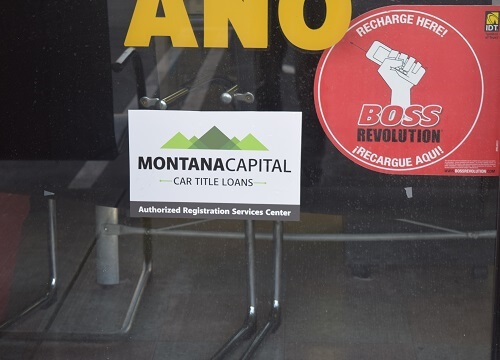 The Surprising History of Maywood, CA
A young woman named May Wood agreed to let the development company that was selling tracts for new homes use her name. Previously, the land had been used as a cow pasture. So from that time in the early 1920s, the area was called Maywood. In 1924 the Maywood citizens, including Miss May Wood, agreed to incorporate. By then the population had climbed to 1,000 people. Besides many homes, there were also businesses and even a movie theater. In the 1920s the city's gamblers were forced out and a baseball field was created from a large meadow. In the early 1950s, the Golden State Baseball Assoc. chose Maywood Park as its home.
Fast Forward
Today, some of the residents of Maywood, California are having a rough time financially. Through no fault of their own they have had trouble making ends meet, getting bills paid on time and putting adequate food on the table. While that situation may be temporary due to a slowdown in work or a delayed salary, some quick cash may be needed. That's exactly what we do at Montana Capital Car Title Loans in Maywood. We try to help people with quick loans so they can get back into action. No one wants to be behind in bills or have late payments hanging over their heads. Apply now and let's see if we can help you.
Title Loans in Maywood
While we don't buy cars, we do give car title loans to qualifying applicants. Send in the details of a private car that you own to Montana Capital Car Title Loans in Maywood. The form is online for you to send at your convenience. The beauty of car title loans is that while you're repaying the loan, you get to keep your car. We will find out if you qualify by checking that your car has enough value, that you can pay the loan and that you fit into our credit requirements.
All Applicants Accepted
You may have been turned down for a personal loan by banks because of your credit record, but that won't keep you from qualifying for car title loans at Montana Capital Car Title Loans in Maywood. If you are approved, we'll put our name on your car title to use its value as collateral and prepare a fast loan beginning at $2,600 for you.
Near Locations