Montana Capital Car Title Loans in Hawthorne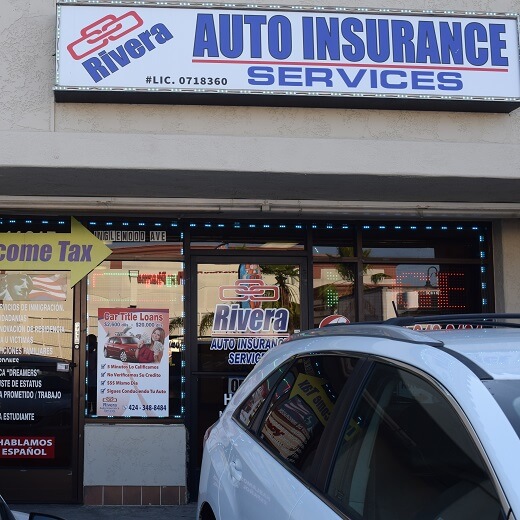 What Our Clients Say
All the necessary paperwork was submitted and the borrowing process moved quickly. Best place to get short term loan with bad credit. 👍
dianaa juila
04:43 03 Jun 21
My friend told me about Online loans and I'm glad I went with that recommendation. They were professional and helped us get a quick bad . Huge thanks to everyone here!
jacob page
19:21 26 May 21
Not only were they super nice and caring, they are also so professional and definitely the most knowledgeable staff I experienced when it comes to loans. Seriously keep this up!!!
jacob page
19:17 26 May 21
Their service is perfect for such a stressful process. It is calm, professional, and thorough. I recommend them to everyone.
Keith hartwell
19:00 12 Mar 21
I'd recommend Montana Capital Car Title Loans and the team to anyone looking for a lender for auto title loans. They are number one lender in Hawthorne!
Edward Roberts
04:18 08 Feb 21
Go get auto title loans, I found out that all you need to do is own a car with good value and have a smartphone or something to send in the application. The people at Montana Capital Title Loans in Hawthorne did all the rest for me.
Rafael Koehler
07:02 18 Feb 20
Rosemary Eskridge
18:30 18 Mar 19
Ms. Becerra was very helpful. She was very quick and professional in all her communications with me. I am very grateful for all her help. 👍 👍
Roberto Icaza
20:01 08 Mar 19
Mario Gonzalez
06:01 20 Dec 17
What an Awesome experience I had here at Montana Erika and Joel took great care of me ..No pressure they listen and understand your needs..If I can do it all over again I will Thank You Guys So much!
UkoSmith11
21:44 13 Oct 17
Maurice Pruitt
01:52 17 May 17
About This Location
The Inglewood Avenue Montana Capital Car Title Loans in Hawthorne Branch has been providing the residents of Glendale with car title loans since June 7th 2017. We rented a place in Rivera Auto Insurance Services store. The store is located at 14217 S Inglewood Avenue between W 142nd Street and W Rosecrans Avenue. If you live in Hawthorne and in need of quick cash, stop by the Inglewood Avenue Montana Capital Car Title Loans in Hawthorne Branch. We are obligated to provide all our customers with supreme customer service.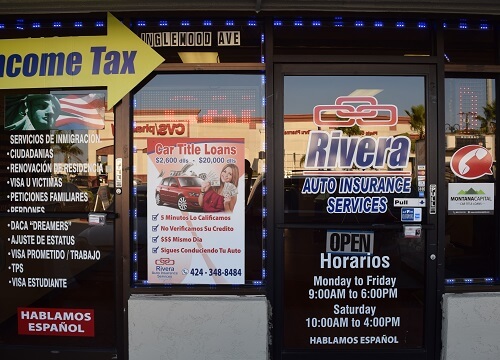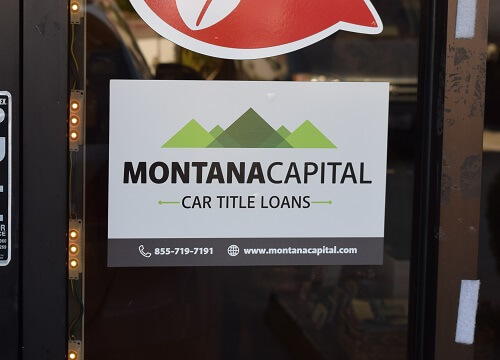 About Hawthorne
Hawthorne CA is not only proud to be the home of the Beach Boys, but it serves as the "Hub of the South Bay." This is because of its perfect location. It is very close to the Los Angeles International Airport and surrounded by major interstate highways and freeways that connect Hawthorne to nearby cities. The Port of Los Angeles and the downtown area of LA can easily reached by rail. This good system of transportation gives easy access to cultural events, sports, entertainment venues, sandy beaches and the mountains to the residents of Hawthorne. With its pleasant weather conditions, locals can enjoy a nice quality of life.
Auto Equity Loans in Hawthorne
Being only five miles from the Los Angeles International Airport makes Hawthorne an ideal location for anyone who travels frequently. But as great as it is to live close to LA, it can be difficult for anyone who has bad credit and needs a loan. Banks are usually reluctant to loan money to poor credit applicants, but at Montana Capital Car Title Loans in Hawthorne we accept applicants with all types of credit score. By using your car as security, if your you meet our credit criteria we can approve quick secured loans starting from $2,600.
Keep Your Car and Get Cash
The way Montana Capital Car Title Loans in Hawthorne works is simple. If your car has enough equity built up and you will be able to pay, then we will use that value as security for a car title loan. So with only using your car as collateral, you can get a loan of $2,600 or more. While you are paying back the loan in monthly payments, you can keep your car. It is only your car title that we need. We will become the lien holder of your car until you have finished paying back the loan. After that, you'll get a clean car title returned to you.
Apply Now for a Car Title Loan
To get started on your car title loan application, just send us the contact form attached above. When we get your form, we will immediately begin checking the value of your car to see if it's high enough to serve as security for Montana Capital Car Title Loans in Hawthorne. If your car has adequate value, we will contact you to confirm your ability to repay the loan and verify you meet our credit criteria. If all of this works out, we'll go on to the next step of getting a pink slip loan from Montana Capital Car Title Loans in Hawthorne.
Near Locations