Montana Capital Car Title Loans in Hawthorne, CA 90250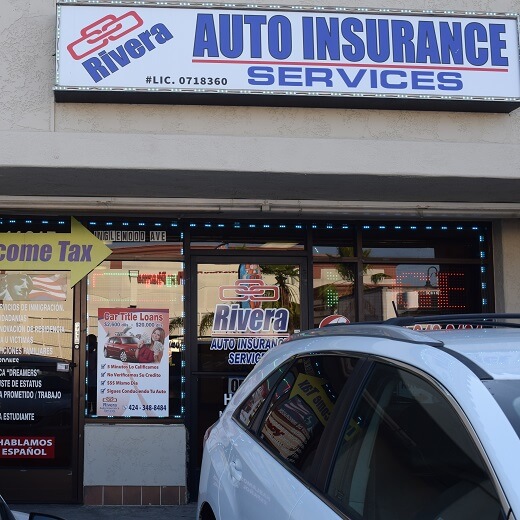 What Our Clients Say
The support, care, and communication we received from Montana CTL in Hawthorne made our experience getting this loan just excellent.
leon hodges
16:19 03 Jun 21
I had such an excellent experience with Montana Capital Car Title Loans. They were so patient and nice. For sure deserving of the 5 stars
molly hunt
22:42 26 May 21
AWESOME! Great experience with Montana Capital . They made the process as easy as possible and they explained every step of the way to make sure we don't miss a beat.
Alexandra Gunn
00:02 09 Mar 21
Montana Capital were so fast and helpful! They gave us great advice about the loan and they were always available, even after hours. We would recommend Montana to any of our family or friends.
Scott Haskins
10:06 15 Feb 21
They are very professional for car title loans in Hawthorne. Make sure to ask questions and understand all the details since taking a loan is no joke. I recommend this company to anyone.
Lillie M Elieser
13:23 10 Sep 20
They are very professional for car title loans in Hawthorne. Make sure to ask questions and understand all the details since taking a loan is no joke. I recommend this company to anyone.
Priscilla Sanders
11:01 07 Aug 20
I had an awesome experience obtaining a loan. Bryan was very quick to answer my questions and give me my options. The whole process took less than three hours and I had cash in my account. I highly recommend Montana capital.
Kimberly Rauch
02:38 11 Aug 19
Ivan and Brian were awesome!!! They helped me big time today!!! It was quick and pretty painless,lol, I appreciate that a lot.Super understanding and tolerant of my rushing them😁Thanks So Much Guys!
Donna Hernandez
04:15 10 Aug 19
Plain and simple, they know what they're doing! Be sure to take your back-up phone battery. Great job! Thanks guys
David McNabb
02:09 10 Aug 19
Bryan is excellent and provides top notch customer service from start to finish. He is clear and upfront with the process step by step. Highly recommended.
Richard Chang
03:04 07 Aug 19
Thank you so much Bryan. You made the process quick and painless. I was approved within minutes and received the funds the next day. I could of received the funds same day but I choose to finish the process the next day. Smooth process.
olivia smith
01:08 01 Aug 19
Johnathan was the best, it was quick and painless. I was very impressed.
Polly Walker
20:05 03 Jan 19
what outstanding service that Jonathan gave me .. from the moment I called till the moment I walked out 100 percent dedicated to help me out with the cash I need it.. thanks again capital... keep up the great work!!
Great customer service, fast and very professional,. I recommend every one to get a loan here,. Montana capital has a very efficient team that treat customer with great respect and kindness., Jonathan is on top of the line,. As a loan officer he gave me professional service from the beginning to the end. I'm very happy God send me to this company and Jonathan and his team worked together to guide me through the process to get me quialify and get the loan l needed.Thank you !!
Tira Verde
06:08 08 Dec 18
I was connected with Jonathan after inquiring about a car loan he was friendly from the beginning and acomidating to the end. He was friendly, patient and put up with my sense of humor. I was very pleased with my service. Thank you Jonathan for going the extra mile to help get my documents submitted and walking me through the steps to be approved for my car loan. ¡Muchas gracias!!!
Melinda Davis
03:54 08 Dec 18
Just be ready to wait patiently while getting your loan, it took 1 hour 20 minutes while being at the office but well worth the wait!
Ivar Pugliese
14:08 23 Oct 18
Great service. Very prompt and helpful
Karo Avdalyan
00:22 28 Jun 15
I looked up on the internet for title loans and called the number associated with my zip code...... the process began...I was a great choice I made, I received the money I needed in a matter of about a hour I will use this office again if needed.Thank You
I looked at a lot of websites but most of them just insulted my intelligence. By contrast you found a space for a load of background material which was most helpful.
robert mora
17:34 17 Mar 15
Easy process! Very informative, made us feel comfortable!
Very pleased with the friendly and helpful service and with the fact that I achieved exactly the end result that I was hoping for. Great stuff people and well done.
Jeanette Corona
01:03 24 Jul 14
After using Ondemand title loans here is my impression in a few words;- Those guys are very professional and know what they are doing,- They were fast and eficient, - They met all my needs and were very flexible - They are honest and straight forward. P.S. ask for Rosio, she was very nice :))
Kyle Levitt
06:00 03 Jun 14
About This Location
HD Car Stereo provides GPS installation and removal services for Montana Capital Car Title Loans customers. The store is located at 4716 W Rosecrans Ave, next to intersection with Condon Ave. If you live in Hawthorne, CA 90250 and in need of installation or removal of GPS device, stop by HD Car Stereo that works with Montana Capital Car Title Loans in Hawthorne, CA 90250. HD Car Stereo provides our clients with unmatched customer service. Montana Capital Car Title Loans does not issue loans at this location.
Simple Application Process
Are you in need of extra cash in your pocket? To pay bills, fix your house or get ahead in business with a piece of equipment you really need? No matter why you need money, you can think about applying for Montana Capital Car Title Loans in Hawthorne. The process is simple and doesn't take more than a few minutes. Send us your online application anytime from your mobile phone or laptop and we'll get back to you as quickly as possible. Title loans online in Hawthorne begin at $2,600. When we get your request we can calculate how much you can get.
How Do Title Loans in Hawthorne Work?
Title loans in Hawthorne are personal loans using your car's value as a type of collateral. They're great because instead of taking your car away from you, they only use the portion of its value that is available. The process begins with you sending in an online request. Our loan agents will look at the details on your inquiry to make a decision regarding pre-approval. They'll find out how much equity is in your car and according to your monthly income and expenses, they'll evaluate your ability to handle the monthly loan payments. If you meet our credit requirements, you can get quick approval for a title loan in Hawthorne.
How to Apply for a Car Title Loan in Hawthorne
You have a few options when deciding how to apply for a car title loan in Hawthorne. The first option (and by far the most popular with our customers) is to send your application online. You take a few minutes to fill it out and answer the questions and then submit it using your mobile phone, tablet or laptop. This method is popular because you can do it any hour of the day and any day of the week. Your other options are calling us on the phone or by coming into one of our multiple locations in California.
Looking for Title Loans Near Me in Hawthorne, CA
At Montana Capital Car Title Loans, you can choose from a large list of locations throughout the state. To find the title loan near me in Hawthorne, California you can look up the locations online. Choose the one closest to you if you want to drop by the office, or send in your application using the internet.
How to Get Title Loans Online in Hawthorne, CA
The easiest and most convenient method of getting title loans online in Hawthorne, CA is by using your mobile phone from any location. If you're at home or in your office and have a good connection to the internet, you can also use any computer or tablet. Send in your online request anytime you have a few minutes and we'll get right on it. We'll give you our decision based on your ability to pay, our credit criteria and the value of your car. You could get same-day cash!