Montana Capital Car Title Loans in Fontana, CA 92335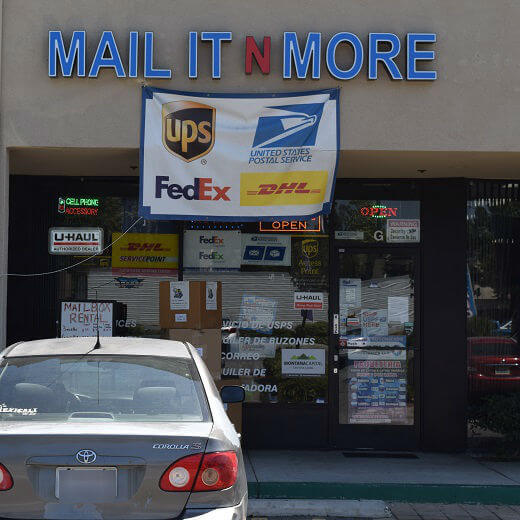 What Our Clients Say
I was nervous about applying for a same day cash loans, but they made it easy. Got approved in less than 24 hours and the entire process only took a day. Great customer service!
It was my first time getting a loan, they really helped me relax and make the best decision for me. Once again, many thanks!
Beatrice Jayvion
15:31 28 Jun 21
Much obliged for making my blessing from heaven. I have been attempting to purchase another vehicle and you folks helped me a great deal from the prequalification to whole process of the same day cash loans.
Marta Knight
12:32 19 May 21
Usually I prefer to shop around between companies but I needed the money urgently so didn't have time for that. Luckily Montana Capital turned out to be useful and fitting for me. Thank you!!
Lainey Ellie
00:50 17 Mar 21
If you need to catch up on bills they are great people to help you trust me you will love the company and all that it offers 😃
smooth significance
08:02 09 Feb 21
Applying was pretty easy and even though it took longer than they said, I'm overall happy with the process. It's a good for people like me who needed a short term solution. People of Fontana - use them!
Tori Eusebio
06:32 30 Sep 20
I called and looked for loan places in Fontana and reached montana and they are phenomonal! Thank you so much for getting me the money fast!
Labonte Rourke
04:24 18 Jun 20
With the cash from car title loans, I was able to pay off my school debt.
William Harner
06:57 29 Jan 20
I have a truck that's paid for. Do you know what that means? It means that you can get a fast loan the same way I did. They'll keep your truck title but you keep the truck.
Vernon White
12:46 21 Nov 19
Great people they help alot
pedro amador
00:44 02 Aug 18
I was extremely! impressed and pleased with the customer service from start to finish. I was most pleased with the personal attention and work above and beyond
Matthew Oberholtzer
00:11 18 May 16
Friendly staff, hassle free, very fast service. I had a check in hand in no time. Looking forward to referring a friend.
Diana Gomez
23:09 29 Jan 16
Great and friendly customer service! Easy and hassle free!
Bernard Underwood Designs
23:38 06 Oct 15
WONDERFUL customer service, highly recommend especially because of the way they treat their customers.
Friendly service...very efficient...explained everything to me and answered my questions in a professional manner..I would highly recommend using them if you need money fast .... Note: Loan was a Bank of America check and not cash.
Life With Mrs Clark
22:37 10 Sep 15
About This Location
The Foothill Blvd. Montana Capital Car Title Loans in Fontana Branch has been providing the residents of Fontana with car title loans since June 7th 2017. We rent a space inside the store of Mail It N More. The store is located at 13677 Foothill Blvd Suite G between Historic Rte 66 and Newcastle Ct. If you live in Fontana and in need of quick cash, stop by the Foothill Blvd. Montana Capital Car Title Loans in Fontana Branch. We are providing all our customers with unsurpassed customer service.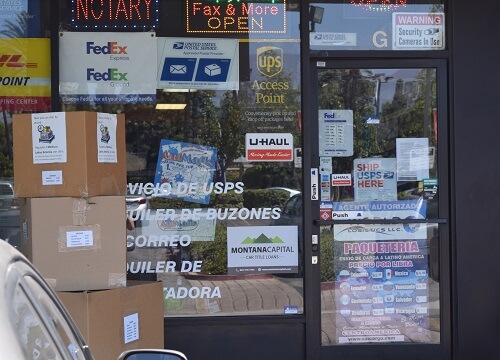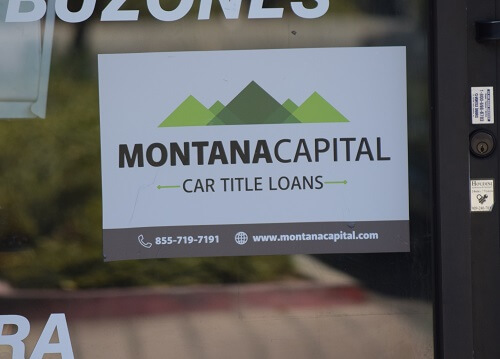 About Fontana
Fontana was founded in 1913 but grew wildly after the installation of a steel mill by Henry J. Kaiser after World War II. With all of its employees, a health care plan was needed so Kaiser began the Fontana Kaiser Permanente Medical Facility. It remains one of the country's biggest managed-care organizations. During the 1950s and 1960s, the city's fame had to do with its drag racing strip, which was a part of the NHRA circuit. The Fontana International Dragway is no longer in existence, but instead the owners of the Auto Club Speedway opened another NHRA drag strip to bring back the city's fondness for drag racing.
Making Ends Meet in Fontana
Many residents of Fontana work in the steel industry and enjoy the perks of living in the beautiful San Bernardino County. But if you have trouble making ends meet and find yourself in need of money at the end of the month, you might be able to use a vehicle you own as security for car title loans. At Montana Capital Car Title Loans in Fontana, we will evaluate your request for a loan that you can use to help cover your old debts or financial emergencies. In order to qualify for an auto title loan, you need meet our credit criteria, prove you can repay the loan and own a car.
Great Cash Solutions
There might be several ways you could go out looking for a loan, but car title loans have clear cut advantages. For one thing, you won't be asked a whole bunch of embarrassing questions like why you need the money. At Montana Capital Car Title Loans in Fontana, we figure that what you want to do with the money is your business and not ours. Unlike applying for a bank loan, your credit history isn't as important as the details of your car and your ability to repay the loan. So even if you have poor credit you can still apply for a car title loan. Our minimum secured loans amount are $2,600.
Covering Your Expenses with Auto Equity Loans
You can use the money from car title loans for any purpose. You can use it to help you catch up on old bills, to pay school loans or to even help you get started in a new business. You can use it to buy a boat, take a little trip or to take care of some house repairs. The sky is the limit. You can sometimes use the car title loan to pay off expensive debts and save money in credit card rates. Pink slip loans are great option if you have bad credit, apply online or call us now for more information.
Nearest Locations