Montana Capital Car Title Loans in Fontana
Available for all credit types
Keep driving your car
No hidden fees
The Foothill Blvd. Montana Capital Car Title Loans in Fontana Branch has been providing the residents of Fontana with car title loans since June 7th 2017. We rent a space inside the store of Mail It N More. The store is located at 13677 Foothill Blvd Suite G between Historic Rte 66 and Newcastle Ct. If you live in Fontana and in need of quick cash, stop by the Foothill Blvd. Montana Capital Car Title Loans in Fontana Branch. We are providing all our customers with unsurpassed customer service.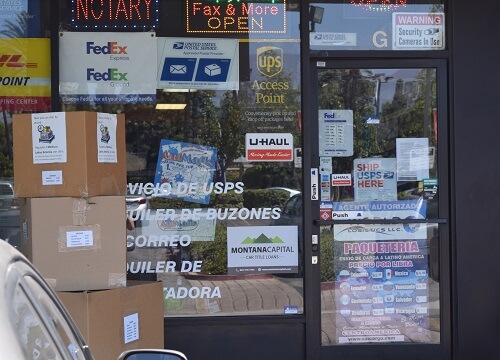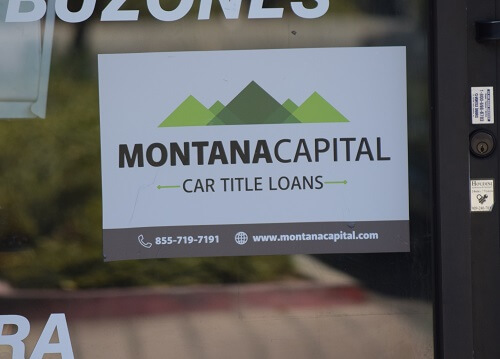 Fontana was founded in 1913 but grew wildly after the installation of a steel mill by Henry J. Kaiser after World War II. With all of its employees, a health care plan was needed so Kaiser began the Fontana Kaiser Permanente Medical Facility. It remains one of the country's biggest managed-care organizations. During the 1950s and 1960s, the city's fame had to do with its drag racing strip, which was a part of the NHRA circuit. The Fontana International Dragway is no longer in existence, but instead the owners of the Auto Club Speedway opened another NHRA drag strip to bring back the city's fondness for drag racing.
Making Ends Meet in Fontana
Many residents of Fontana work in the steel industry and enjoy the perks of living in the beautiful San Bernardino County. But if you have trouble making ends meet and find yourself in need of money at the end of the month, you might be able to use a vehicle you own as security for car title loans. At Montana Capital Car Title Loans in Fontana, we will evaluate your request for a loan that you can use to help cover your old debts or financial emergencies. In order to qualify for an auto title loan, you need meet our credit criteria, prove you can repay the loan and own a car.
There might be several ways you could go out looking for a loan, but car title loans have clear cut advantages. For one thing, you won't be asked a whole bunch of embarrassing questions like why you need the money. At Montana Capital Car Title Loans in Fontana, we figure that what you want to do with the money is your business and not ours. Unlike applying for a bank loan, your credit history isn't as important as the details of your car and your ability to repay the loan. So even if you have poor credit you can still apply for a car title loan. Our minimum loan amount is $2,600.
You can use the money from car title loans for any purpose. You can use it to help you catch up on old bills, to pay school loans or to even help you get started in a new business. You can use it to buy a boat, take a little trip or to take care of some house repairs. The sky is the limit. You can sometimes use the car title loan to pay off expensive debts and save money in credit card rates.