The best places to see and be seen in LA, without spending a dime
Who says that having fun in Los Angeles has to be expensive?
Not us! We've got the inside scoop on how to have a fabulous time in L.A. without spending a lot of money—and, in some cases, without spending a dime.
Yes, it's entirely possible to be part of the city's art scene, get a taste of Hollywood, and take in some breathtaking vistas for free, if you know your way around the city and know where to look. We're pleased to share the inside scoop with you.
Experience the Downtown L.A. Art Walk
On the second Thursday of every month—rain or shine—25,000 people fill the streets of L.A.'s Historic Core between 4th and 7th and Spring and Main streets. Enjoy visiting galleries and listening to free music. Now in its twelfth year, this art walk has become the hippest place to be and be seen.
Visit the Los Angeles County Museum of Art (LACMA)
With more than 150,000 works in its collection, LACMA has plenty to see, and there are several ways to see it for free. The second Tuesday of each month, general admission is free. For L.A. County residents, the museum offers free admission on Mondays, Tuesdays, and Thursdays from 3 to 5 p.m., and Fridays 3 to 8 p.m.
Listen to Free Concerts in Public Sites
The Los Angeles County Arts Commission sponsors free concerts that span musical genres—contemporary, blues, folk, Latin, classical, jazz and World Music. The concerts take place throughout the year in parks and other public spaces around L.A.
Take the Hollywood Walk of Fame
The Hollywood Walk of Fame may be tough to get into as a star, but it's easy and free to visit! Stroll down Hollywood Boulevard and Vine Street and you'll see stars—more than 2,000 of them. Check here for the dates of upcoming ceremonies, which are also free and open to the public.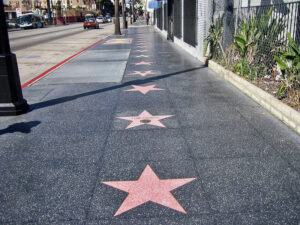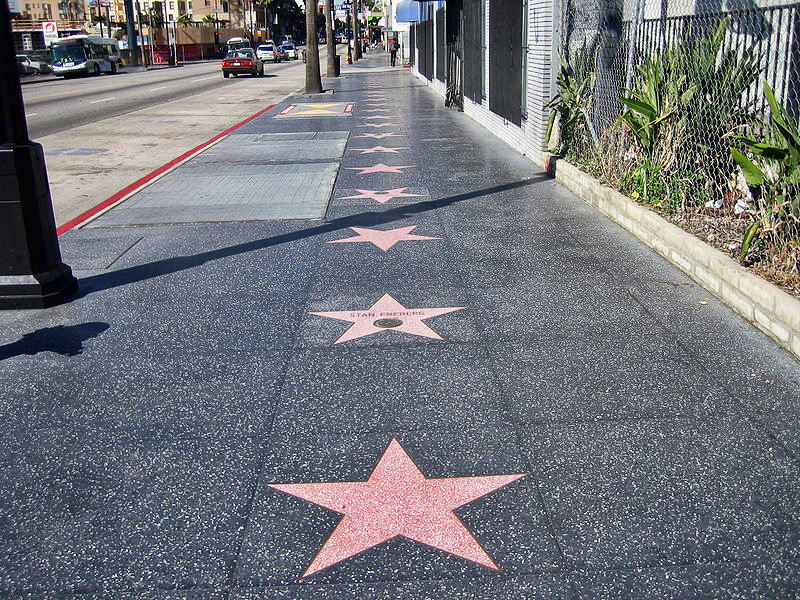 Take Refuge in the Exposition Park Rose Garden
The Los Angeles Times calls it "one of the city's best-kept secrets." Beginning mid-March, the Rose Garden will open to the public again. From 9 a.m. until sunset, you can enjoy this seven-acre sunken garden, a quiet oasis and peaceful refuge from the hustle and bustle of L.A.
Stroll through the Franklin D. Murphy Sculpture Garden
Blending fine art and a serene natural setting, the five-acre Franklin D. Murphy Sculpture Garden is home to more than 70 sculptures by artists including artists such as Hans Arp, Deborah Butterfield, Alexander Calder, Barbara Hepworth, Jacques Lipchitz, Henry Moore, Auguste Rodin, and David Smith. The concept behind this garden, located on the UCLA campus, is to blend art into everyday life. Make it part of your life, for free.
Enjoy the View from Point Fermin Park and Lighthouse
At the southern tip of Los Angeles, you'll find breathtaking views of the Pacific at the 37-acre Point Fermin Park. You can take the trails to tidepools and cliffs, and while you're there visit the park's lighthouse. Admission to the park is free, and guided (free) tours of the lighthouse are offered every Tuesday through Sunday.
There's a different kind of scene in the middle of downtown L.A.: Pleistocene. The word refers to an "epoch"—a time period—that spanned from 2.6 million to 11,700 years ago. Mammoths and mastodons, along with saber-tooth cats, roamed parts of North America. Today, their remains are hanging out in L.A. The La Brea tar pits contain "one of the richest, best preserved, and best-studied assemblages of Pleistocene vertebrates," according to scientists at U.C. Berkeley. Admission to the tar pits is free when you visit The Page Museum, and admission to the museum is free on the first Tuesday of each month.
For more than a century, locals and visitors alike have flocked to the Santa Monica Pier. You can learn about the pier's history on a free hour-long historical tour every Saturday and Sunday, at 11 a.m. and noon. The pier is a great place for people-watching and enjoying the Pacific sunset. And while you're in Santa Monica, there are at least another 99 fun and free things to do.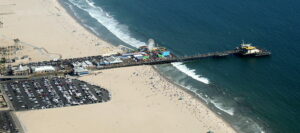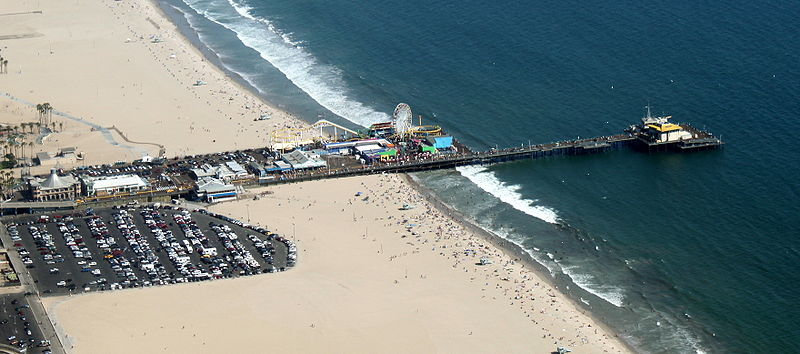 It's been closed for 50 years now, and yet people still flock to the city's old zoo, located in Griffith Park. What were once monkey cages have been transformed into picnic areas, complete with grills. While you're picnicking you might feel like it's you who is being watched. You can step into the lion's den without fear of being mauled… by the lions, at least—some say the old zoo is haunted! It's open to the public from 6 a.m. to 10 p.m. daily.
Look to Stars at Griffith Observatory
Admission (and parking) are always free at California's "gateway to the cosmos," Griffith Observatory. The Observatory's mission is to encourage everyone to "observe, ponder, and understand the sky." More people have peered through the observatory's telescope than any other on Earth. You can also enjoy live shows in the planetarium and a gorgeous view of the iconic "Hollywood" sign.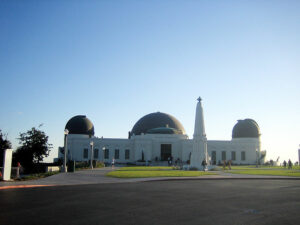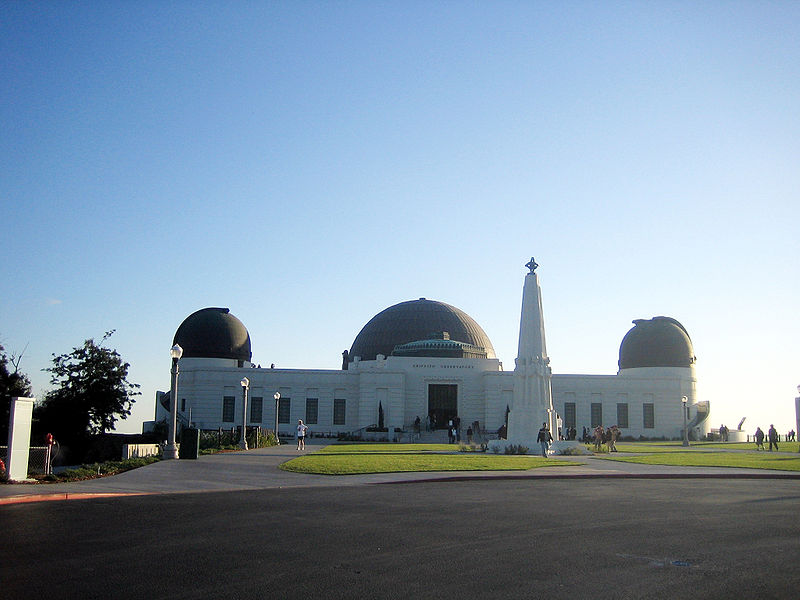 When you're ready to put the bustle of Hollywood behind you (even for an afternoon), check out the 130-acre Runyon Canyon Park. The hikes are easy, and a park is a dog-friendly place, so be sure to bring Fido. On a clear day, you can see the Pacific Ocean and Catalina Island from some of the higher points in the park.
*   *   *
There's a lot to see and do in Los Angeles, and it doesn't have to cost a fortune to enjoy some of the most interesting places, intriguing art, fascinating science and beautiful open spaces in the world.
Montana Capital Car Title Loans offers title loans in Los Angeles